Well, awards season is upon us and we at Manda Group are proud to announce that eleven titles that we represent have been shortlisted for Governor General's Awards! POETRY Beginning with Poetry, where we have three shortlisted titles, the finalists are:
Where the Sun Shines Best by Austin Clarke - 9781550716931 - $15.00 / Guernica Editions/UTP Distribution
From Kandahar to Bridgetown to Mississauga, Ontario, Where the Sun Shines Best encompasses a tragedy of epic scope, a lyrical meditation on poverty, racism and war, and a powerful indictment of the ravages of imperialism.
Bite Down Little Whisper by Don Domanski - 9781926829869- $20.00 / Brick Books/LitDistCo
Bite Down Little Whisper, delves into the interconnectedness of all life with spiritual gravitas and powerful mindfulness. These are poems brimming with mythological and scientific energies, with a multi-dimensionality that opens itself to both complexity and clarity.
North End Love Songs by Katherena Vermette - 9781897289761 - $14.95 / J. Gordon Shillingford/UTP Distribution
This collection is a very moving tribute, to the girls and the women, the boys and the men, and the loving trouble that has forever transpired between us. - Joanne Arnott
DRAMA Drama, the category with the most shortlisted titles, has four finalists:
Blood: A Scientific Romance by Meg Braem - 9781770911710 - $16.95 / Playwrights Canada Press/UTP Distribution
Blood: A Scientific Romance probes the questions: Do relationships take on new meaning when they begin to shape not only our experiences, but our biology? And do we, in fact, complete one another?
The Swearing Jar by Kate Hewlett - 9781897289884 - $15.95 / J. Gordon Shillingford/UTP Distribution
Meet Carey and Simon, an otherwise-perfect married couple with a bit of a swearing problem...
With quirky characters, music and gentle humour, this lovely and intricately-constructed story is about meeting challenges head-on and finding hope.
Shakespeare's Nigga by Pierre Joseph Jomo - 9781770911413 - $16.95 / Playwrights Canada Press/UTP Distribution
On a Southern plantation, Shakespeare holds the fate of several black slaves in his hands. Among them are the rebellious Aaron and the obedient Othello, both of whom share an interest in Shakespeare's unwed daughter. But a vital secret remains hidden that could untangle complex
Frenchtown by Lawrence Jeffrey - 9781550963021- $19.95 / Exile Editions/IPG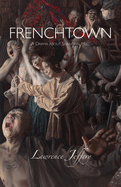 A reflection on family and the power of a nation, this elegant and cerebral drama explores the disquietude of Shanghai and its residents in the wake of Tiananmen Square and the return of Hong Kong to mainland China.
TRANSLATION We are  ecstatic to also have three finalists in the Translation category:
Canada's Forgotten Slaves by Marcel Trudel; trans. George Tombs - 9781550653274 - $27.95 / Vehicule Press/LitDistCo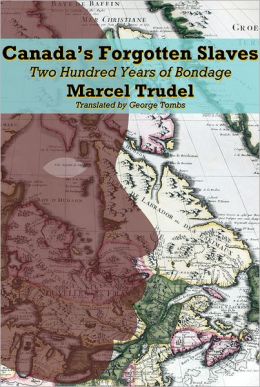 By painstakingly combing through unpublished archival records of the seventeenth, eighteenth and nineteenth centuries, Marcel Trudel gives a human face to the over 4,000 Aboriginal and Black slaves bought, sold and exploited in colonial Canada.
The Stalinist's Wife by France Theoret; trans. Luise von Flotow - 9781550716306 - $20.00 / Guernica Editions/UTP Distribution
France Theoret's La femme du stalinien is the latest novel in a trilogy. It tells the story of Louise Aubert, her break from Mathieu Lord when he joins the Stalinist party, and her re-invention through language into a woman who is no longer governed by ordinary codes, conventions and commonplaces.
The Major Verbs by Pierre Nepveu; trans. Donald Winkler - 9781550653397 - $18.00 / Vehicule Press/LitDistCo
The Major Verbs,is a masterwork consisting of three sequences: one focusing on an immigrant night cleaner glimpsed on a subway, another, a riff on a group of stones on a table, and the third concerning the poet's parents and their deaths.The book closes with a long meditative poem written in the American southwest.
CHILDREN'S LITERATURE - ILLUSTRATION Last, but certainly not last we have one finalist in the Children's Literature - Illustration category
How To by Julie Morstad - 9781897476574 - $16.95 / Simply Read Books/Ingram Publisher Services
This imaginative 'how to' book explores whimsical ways of doing a host of different tasks, including 'how to wonder',  'how to see the breeze', and 'how to be brave'.  With text and images by award-winning illustrator Julie Morstad, this book will be beloved by all ages. How to read this book? That is up to you!
And that rounds out the list of finalists here at Manda Group. We wish all our authors luck, but regardless of results all of these fantastic titles are winners in our books!
Winning books are announced in mid November. Stay Tuned!