It's September, which means kids are back in school (parents, rejoice!) and fall books will soon be in bookstores, and libraries across the country.  As kids settle back into school-mode, why not encourage them to continue their summer reading goals into the fall? There are so many great books coming out in the next couple months that it would be a shame to stop now just because they're back in the classroom. Here are a few books we're certain kids will love reading any time of the year:
NERDS Book Five: Attack of the BULLIES
Michael Buckley. ABRAMS BOOKS, $17.95 (9781419708572)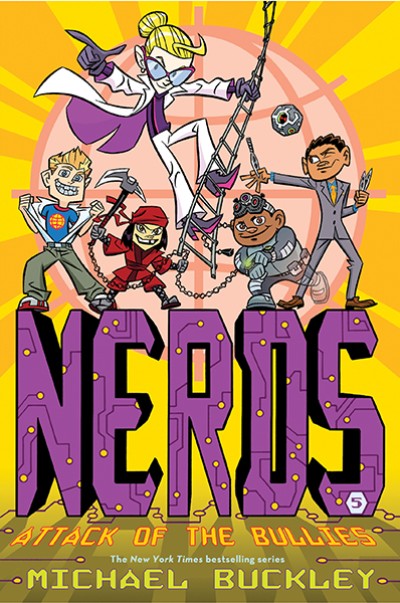 The grand finale to the New York Times bestselling series, Attack of the BULLIES stars Ruby Peet, aka Agent Pufferfish, the team captain with super nanobyte-enhanced allergies. Pufferfish leads the team in their latest case: the kidnapping of the president's daughter. But the NERDS discover she hasn't been kidnapped—she's been recruited. Their former librarian, Ms. Holiday, has started a rival organization called BULLIES, who each have their own nanobyte-enhanced upgrades. The BULLIES' plan: go back in time to make sure NERDS never existed! When Ruby's teammates begin to vanish one by one, she enlists Agent Brand and Heathcliff Hodges to go back to the 1970s and help the original nerdy secret agents make sure that the future is not erased from existence! Attack of the BULLIES promises action, humor, and a dramatic conclusion to the series.
Read the first chapter here: http://www.abramsbooks.com/nerds/attackofthebullies
Mr. Tiger Goes Wild
Peter Brown. LITTLE, BROWN. $20 (9780316200639)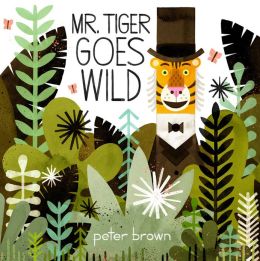 From School Library Journal:
K-Gr 2–Mr. Tiger lives in a perfectly fine world of prim and proper ladies and gentlemen. One day, the stiff suits, dainty teas, and Victorian manners begin to bore him… and he has a very wild idea. This "it's okay to be different" story stands out from other picture books on the topic thanks to Brown's delightfully clever illustrations and masterful compositions. From the tiger-striped cover that begs to be petted to the ingenious pops of bright orange (Brown's new signature color?) amid muted browns and grays, the award-winning illustrator does not disappoint. Children will appreciate Mr. Tiger's transformation and the way his friends eventually accept his (and their own) uniqueness. Several wordless spreads encourage audience participation while subtle visual clues gently build his character. A full spread featuring the newly liberated Mr. Tiger au naturel is delivered with pitch-perfect comedic timing and is guaranteed to inspire wild giggles. Sure to be an instant read-aloud classic in classrooms and libraries.
Dial M for Morna: The Dead Kid Detective Agency #2
Evan Munday. ECW PRESS, $11.95 (9781770410732)
As the Dead Kid Detective Agency embarks on its second (mis)adventure, October Schwartz and her five deadest friends are back, turning over metaphoric rocks and finding the centipedes underneath. In this latest volume, set against a backdrop of yuletide pandemonium, they discover dark supernatural forces at work in Sticksville and sleuth their way through a mystery involving a blizzard of suffragettes, ice skating disasters, anti-Asian sentiment, and the Titanic. Although the holiday season has descended upon the town like an eggnog rainstorm, October has no time for candy canes or mistletoe. She's busy dealing with an oddly pleasant new history teacher, her two living friends' new roles as high school radio DJs, and mysteries to be solved before the year end. October and her ghost friends are hot on the trail of those responsible for Morna MacIsaac's death in 1914—or as hot as one can be on a 100-year-old trail—when Yumi becomes the target of a sinister harassment campaign at school. Solving dual concurrent mysteries at once won't be easy, but the intrepid heroine in black eyeliner loves a challenge.
Rufus Goes to School
Kim Griswell & Gorbachev Valeri (Illustrator). STERLING PUBLISHING, $14.95 (9781454904168)
All Rufus Leroy Williams III wants is to go to school so he can learn to read his favorite book. But there's one problem: he's a pig and Principal Lipid says: "NO PIGS IN SCHOOL!" Rufus even gets a backpack, a lunchbox, and a blanket to prove he's ready. But Mr. Lipid won't budge. Is there ANYTHING Rufus can do to change his mind? Kim Griswell and illustrator Valeri Gorbachev have created a love letter to reading that's also a charming, original, and child-friendly first-day-of-school story.
Read The New York Times Review: http://www.nytimes.com/2013/09/04/books/rufus-goes-to-school-and-the-day-my-mom-came-to-kindergarten.html
Watch the trailer:
TIME For Kids BIG Book of Why CRAZY, COOL & OUTRAGEOUS
Editors of Time for Kids Magazine. TIME HOME ENTERTAINMENT, $21.95 (9781618930774)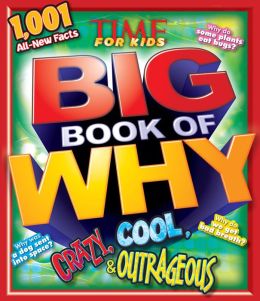 TIME For Kids The NEW BIG Book of Why Crazy, Cool & Outrageous answers the questions that kids commonly ask and adults can rarely answer. Why are our eyes different colors? Why do we put candles on a birthday cake? Why do we high five our friends? Why do elephants have big ears?
Packed with hundreds of new brain busting questions with easy to understand answers that made the first Big Book of Why a best seller. The book is divided by subject area - humans, animals, environment/nature, technology and space - and written in an upbeat manner, each answer is accompanied by either a photo or an illustration to show the reasons why.
TIME For Kids The NEW BIG Book of Why Crazy, Cool & Outrageous is a must-have book to satisfy the most curious of kids. Kids will be desperate to shar what they've learned with their parents, teachers, and friends...and anyone else who will listen!
Architecture According to Pigeons
Stella Gurney. PHAIDON PRESS, $19.95 (9780714863894)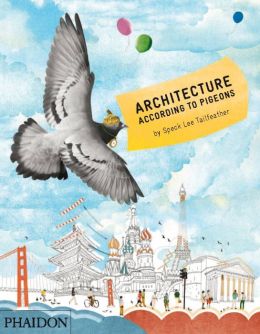 Architecture According to Pigeons is a fun, lively introduction for children to world's most beautiful buildings. In this delightful book, Speck Lee Tailfeather reveals that he and his fellow pigeons are in fact great aficionados of architecture. Speck delivers his account of a journey around the globe, offering a "bird's eye view" of the Colosseum, the Taj Mahal, Golden Gate Bridge, the Sydney Opera House, the Eiffel Tower, Frank Lloyd Wright's Fallingwater, and dozens of other buildings to delight children and parents alike.
Pegasus and the Flame
Kate O'Hearn. HACHETTE CHILDREN'S, $9.99 (9780340997406)
From war-torn Olympus to stormy New York City, mythology and reality collide in a breathtaking adventure. When Pegasus, the?majestic winged-stallion, crashes on to her roof in the middle of a storm that blacks-out New York City, 13-year-old Emily's life becomes that of legend: epic battles with gruesome monsters, desperate chases from a corrupt governmental agency, captivating flights astride the beautiful winged-stallion, and?one?heroic quest to save Olympus before the Olympic flame burns out ...
A must for fans of Percy Jackson!
Anna May's Cloak
Christiane Cicioli & Susan Pearson. SIMPLY READ BOOKS (IPS) $16.95 (9781897476819)
When Anna May is young, her grandmother makes her a beautiful blue cloak. When she wears it, Anna May feels like a queen. Soon the cloak is too small for her--but Anna May never forgets her favorite piece of clothing. Snip, snip, snip...see how Anna May's cloak is transformed as her family grows.
Halifax Hal
Nick Thran, Gabe Foreman (Illustrator). LPG $9.95 (9781897411773)
A truly Canadian poem for young adults from two award-winning authors. The poem is about a lobster, Halifax Hal, who had always wanted to play a guitar.
Friends in the tank, enemies, clergymen, I ask you to remember me just as you knew me As Halifax Hal, your Lobster Pal Twenty-six indispensable years in the industry....
2011 Trillium Book Award for Poetry winner, Nick Thran has authored two volumes of poetry. Illustrator Gabe Foreman, award-winning poet and visual artist, works in a Montreal soup kitchen.